The importance of phosphate
Throughout our lives, our bodies need phosphate to grow and develop properly. Phosphate is required for healthy bones, teeth, blood and muscle and is involved in providing our bodies with energy. Most of the phosphate from our diets (85%) ends up in our teeth and bones where, alongside calcium, it is essential for lifelong bone health.
One of the hormones that controls how much phosphate we have in our blood is called fibroblast growth factor 23 or FGF23. People with XLH produce too much of this hormone, which makes their kidneys pass too much phosphate into their urine. This is described as 'phosphate wasting' and it results in very low phosphate levels in the blood, which is known as 'hypophosphatemia'.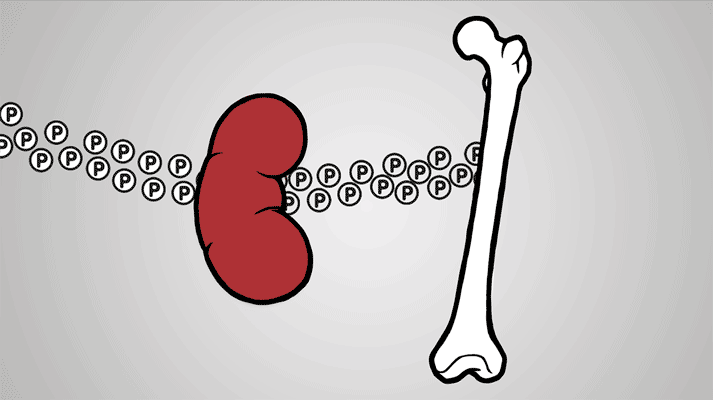 Phosphate (P) wasting via the kidneys reduces bone mineralization